Ooh, the joys of sale! The sweet anticipation, the adrenaline rush while proving your's is the best product out there, and finally, the relief and bliss of winning over your new customer and closing the deal. 

Like in any other relationship, and sales reps know this best, the process doesn't end here - it's only the beginning of a beautiful friendship. But are you in it for the long run? If you are, you need to implement an adequate after-sales programme. Read on to find out what MOTIX Connected does to make the serious relationship with our customers work and last
How serious is MOTIX about customer experience?
To quote Hubspot: After-sales service is the support and help you give your customers after they've purchased your product. It might include advice on how to use your product or service, being available to answer questions, or checking in to see if they're satisfied with their purchase.

While we're always happy to provide exceptional after-sales services and customer support to all clients, recently we've seized the opportunity to make the structure of our sales hourglass a bit stronger: meet Manuele Alfani.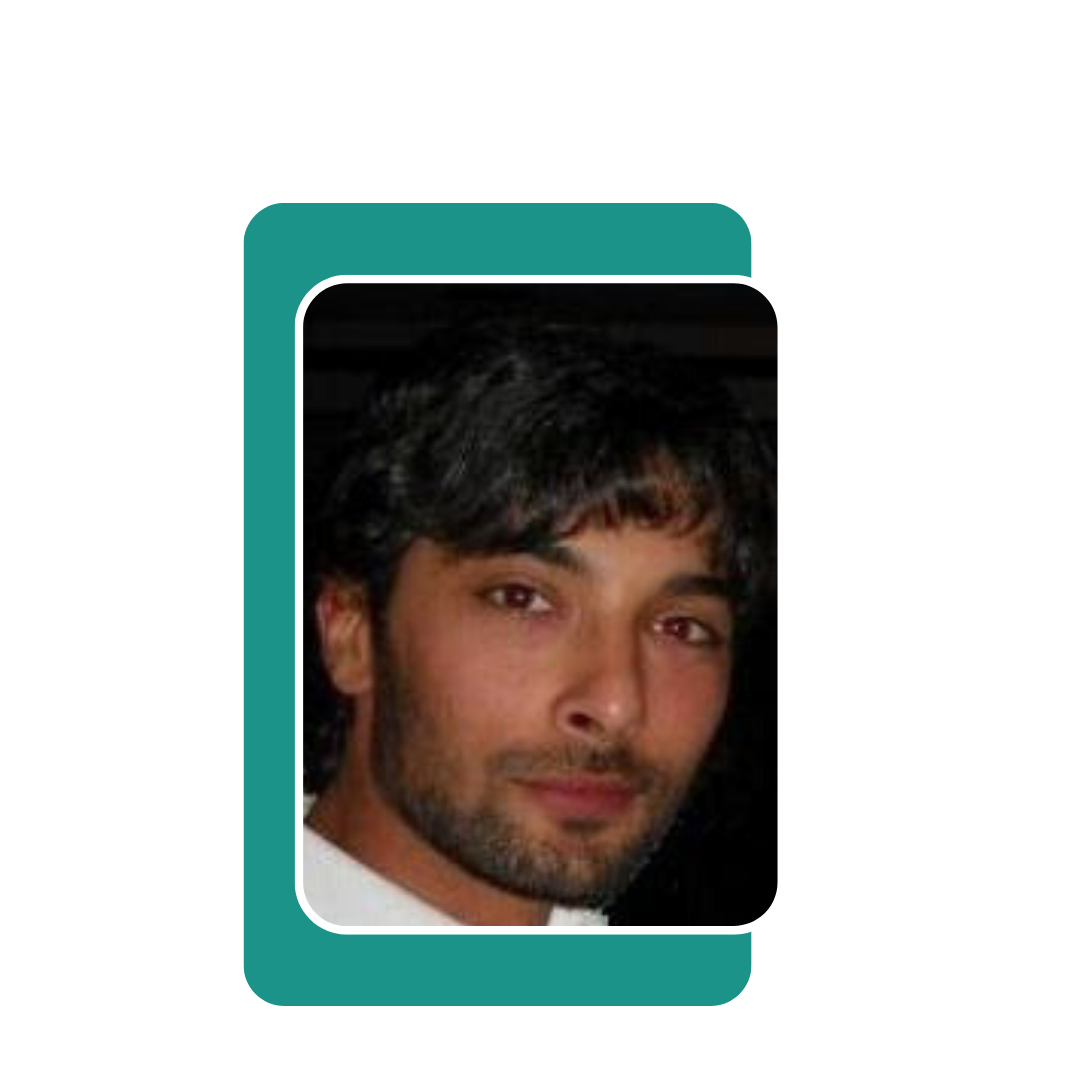 He graduated in Business and Economics and recently obtained a second-level master's degree aimed at strengthening, expanding and refining digital skills in the fields of data protection, cybersecurity and privacy. For most of his working life, he has dealt with customer support: he was Apple's Senior After-Sales Advisor for 5 years, and after winning a public competition, he started collaborating with the Italian National Agency for Active Labor Policies. There, he was in charge of supporting the unemployed in finding new jobs - which in a way, is just a different angle in providing customer support.

---
"My passion for technology and the need for a new job challenge led me to MOTIX. I wanted to continue to provide excellent customer support in a stimulating environment using my renewed digital skills and work background.
I'm proud to be part of the team and will do my best to contribute to MOTIX's success", said Manuele in a welcome meeting with the MOTIX team.
A question from the specialist: Has your sales funnel evolved?

We are all acquainted with a little thing called the sales funnel, but if we want to make our relationships serious, we need to understand that the sales funnel has evolved over time.
From a funnel, it became an hourglass.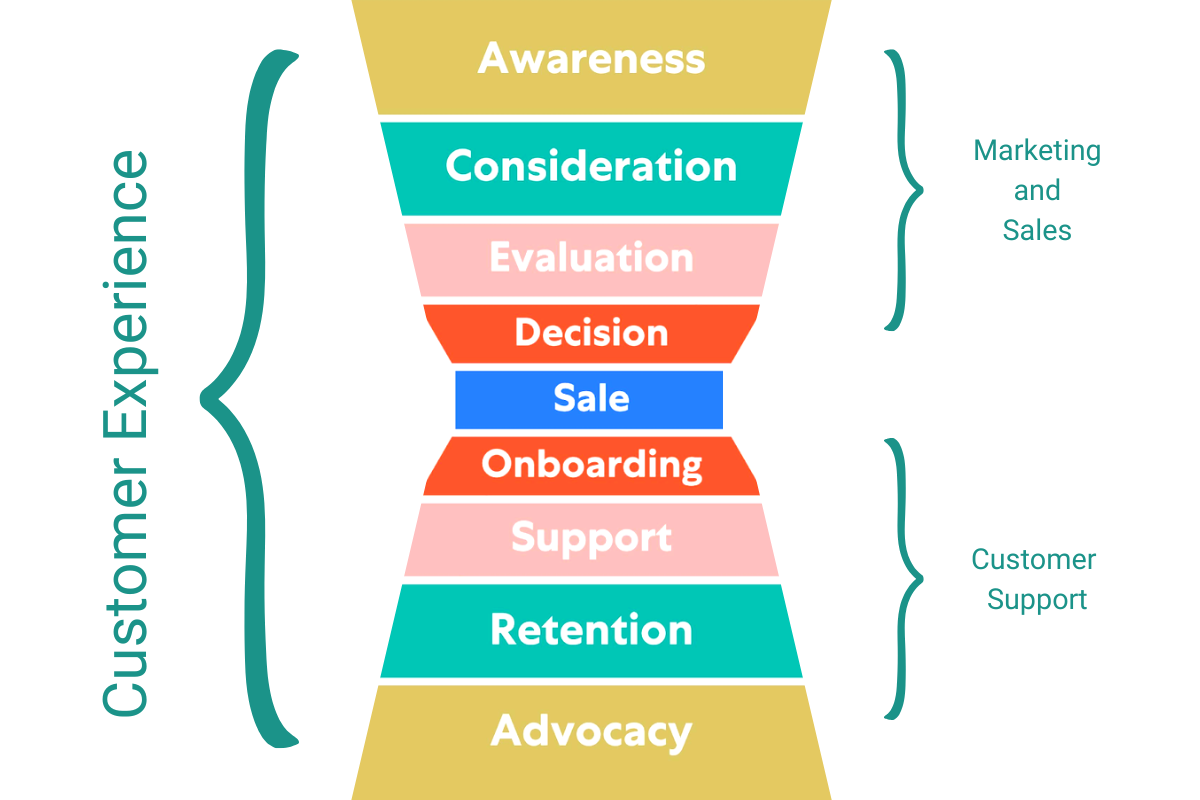 This evolution takes place in a company along with a mindset change. When you understand that selling is not a standalone action, when you see your customer as a part of your company and not someone who you just hand over your product and forget about them, only then you are able to see the bigger picture. Sales becomes customer experience, and the funnel grows to be an hourglass.

Here at MOTIX Connected, with the coming of Manuele Alfani, we felt that our sales had grown out of the funnel and into an hourglass. And it was time to boost!
Boosting customer experience looks like this

When a company is on the start-up level, its actions are product-centric. Develop, evolve and perfect the product so you can start selling. Once the product is established, and sales kick-in on a bigger scale it's time to install customer-centricity IN EVERYTHING YOU DO.

This customer-centric approach to sales and after-sales activities will ensure a next-level experience in customer care. 
To describe it in simple terms: a great customer experience is a quick response, a problem solved in a short time or simply feedback to let the customer know "I am happy to help you and I will do my best to solve the issue you might have". 
Such an approach creates the perception that there is indeed someone ready to make you feel that you are in good hands and that's why MOTIX has brought in Manuele Alfani. 

When asked how he plans on improving the MOTIX customer experience he answered:
"The foundation I'll build is the experience gained over the years and the possibility of having learned from those (in Apple) who have made customer service a cornerstone of their business".

MOTIX welcomes this new and creative expertise, as we've always been welcoming innovative ways of thinking, cutting-edge technology and outstanding people in our team. 

With the hope of building a long and true relationship with our customers, as we do with our teammates, we look forward to starting a dedicated after-sales team, which will grow from Manuele's expertise and have a special sense developed to hear, learn and indulge all our clients and partners.