MOTIX Connected, the new name for TX Connected, is launching its rebrand with a view to becoming a leader in mobility data insight technology and services. We have never ceased developing our technologies and data insight services, and in the last three years has the next generation platform, AI-Powered, that will provide a modular connected mobility solution to empower future-proof and disruptive mobility products. This architecture, called the MOTIX Platform, is bringing significant key benefits for connected insurance and mobility. This is a real game-changer for the delivery and economics of connected insurance and mobility services, and is such a milestone that we have changed our name from TX Connected to MOTIX Connected to recognise mobility as the core tenet of its product focus and brand.

From TX "Telematics eXcellence" to "MOTIX", this rebranding communicates the shift from a TSP (Telematics Services Provider) focused on telematics black box data collection to a MObility data science company focused on AI and machine learning data insight services, with a strong focus on driving behaviour, risk scoring, trip insights and categorization of events and driving data. The new mobility data science core business (mapping, scoring, etc.) is enhanced by end-to-end capacities, from various data collection channels (APIs, OEM data, black boxes, smartphone as a device SDK) to added value B2B front ends (FNOL portal, fraud investigation portal, MI/BIs) and output APIs.



Core Benefits


The first major benefit of the MOTIX Connected solutions for insurance businesses is loss ratio improvements along with sophisticated AI Risk scoring and driver coaching, enabling greater productivity and more efficient claims management, and better customer service.
Beyond loss ratio and productivity, the MOTIX Platform has been designed for product innovation with reduced time-to-market, enabling insurers and all mobility players to develop new products that meet evolving market needs. This is already being delivered with partners such as for Full Hybrid Insurance with Toyota Insurance Service, Pay-as-You-Drive with Toyota Insurance Services Italy, and ADAS with Toyota Insurance Services and Swiss Re.
From traditional motor insurance to Connected Insurance to Mobility Protection, MOTIX Connected can support innovations for car sharing, ride sharing, car pooling, all-inclusive or flexible leasing, micro-mobility, multi-modal mobility and all other kinds of mobility schemes.
The MOTIX Advantage


We believe we have an unmatched combination of 4 key advantages:
Firstly, AI Power and Machine Learning. Our experienced data science team combines years of specialist insight into mobility with cutting-edge AI and machine learning techniques to turn mobility data into actionable insight, efficiently, automatically, and with much less need for manual intervention. Unlike any generalist AI players, our MOTIX Connected AI data science team has years of experience working directly with insurers to gain unique insights into the mobility world.
Secondly, the "Insights as a Service" focus also brings benefits on loss ratio and productivity, as well as opening the gate for full automation and 100% digitalised products. Services such as "Scoring Insight as a Service" and AI FNOL are bringing immediate results to our clients and partners.
Thirdly, the modular design of the MOTIX Platform means clients can reduce costs whilst improving performance and productivity, together with making it easier to onboard clients or embed in existing services/products and acquiring only the relevant components. Built with a fully agile organisation, this provides the capacity to deliver mobility customer insights solutions in a matter of weeks or months maximum, with one of the best and most talented teams in the industry.
And finally, MOTIX Connected's experience over more than 10 years in the industry means we can extract the value of big data, with billions of kilometres of data, millions of alerts and related claims case data, and over a decade of working together with InsureTheBox and later within Aioi Nissay Dowa Europe following its acquisition. This "golden data sample" is unique in the industry, and machine learning technology requires the best data to really deliver results.
These benefits combined as MOTIX Platform enables partners and clients to customise the components most valuable to them. Enabling rapid implementation of their mobility protection products, working in partnership with MOTIX Connected to develop and deliver the optimum product at the optimum price.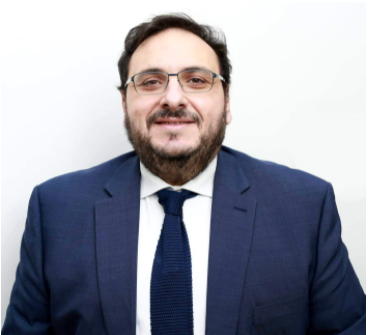 Ryadh Jebali, MD of MOTIX Connected says, "We have developed, together with our partners, a highly competitive asset that will deliver business benefits for our clients and partners from this year onwards. I'd like to thank the MOTIX Connected team and also thank our partners in InsureTheBox, Toyota Insurance Services, KINTO, Aioi NIssay Dowa Europe and MS&AD for participating in this venture. We very much believe that MOTIX Connected has the potential to become a champion in the rising mobility market with its unique capabilities and AI/ML technology and intellectual property. Above all, we call to all insurance and mobility players to reach out to us so that we can jointly develop their product ideas quickly, to meet the opportunities of this new era for connected insurance and mobility services."
To find out more about how we can help you build your next AI-Powered connected insurance or mobility product, please contact us.